Background: The Nazi put great effort into rituals and ceremonies. There is considerable material on this on the GPA. One of the more interesting publications was Die neue Gemeinschaft, which provided guidelines and material for party leaders organizing such events. This page includes photographs of both good and bad staging of such events.
The source: Various issues of Die neue Gemeinschaft.
---
Pictures of Nazi Ceremonies
---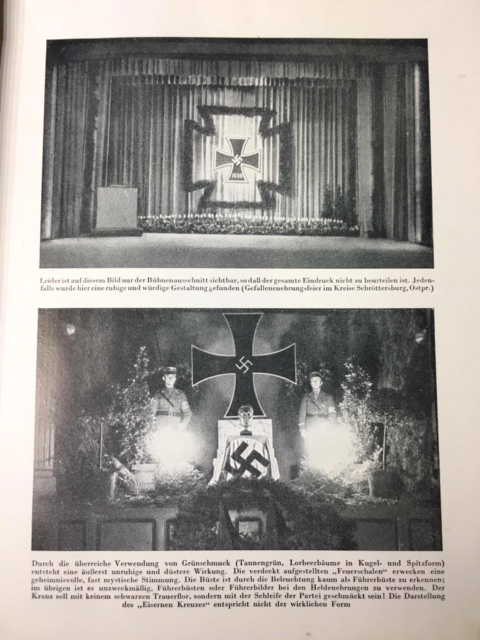 The caption under the first photo: "Unfortunately, only the stage is visible in this picture so that the overall impression cannot be judged. However, this is a simple and dignified arrangement. (Ceremony for the war dead in Kreis Schrotersburg, East Prussia)." The caption under the second: "The excessive use of greenery (evergreen branches, round and pointed laurels) creates a very busy and gloomy effect. The concealed 'fire bowls' evoke a mysterious, almost mystical mood. The bust of the Führer is hardly recognizable, given the illumination. Besides that, it is not appropriate to use busts or pictures of the Führer in ceremonies honoring the dead. The wreath should not use black crepe, but rather party ribbons! The 'Iron Cross' is not in the correct form." Source: Die neue Gemeinschaft, February 1943.
The first caption: "A simple and economical setting." The second caption: "At first glance one imagines he is looking at a show window 'decorated' for the Führer's birthday. A ceremony honoring the war dead requires somewhat more sensitivity. The staging is very kitschy, particularly the small flower pots that remind one of a tombolo [an Italian lottery game]. And the flags are used as "side curtains"! Source: Die neue Gemeinschaft, February 1943.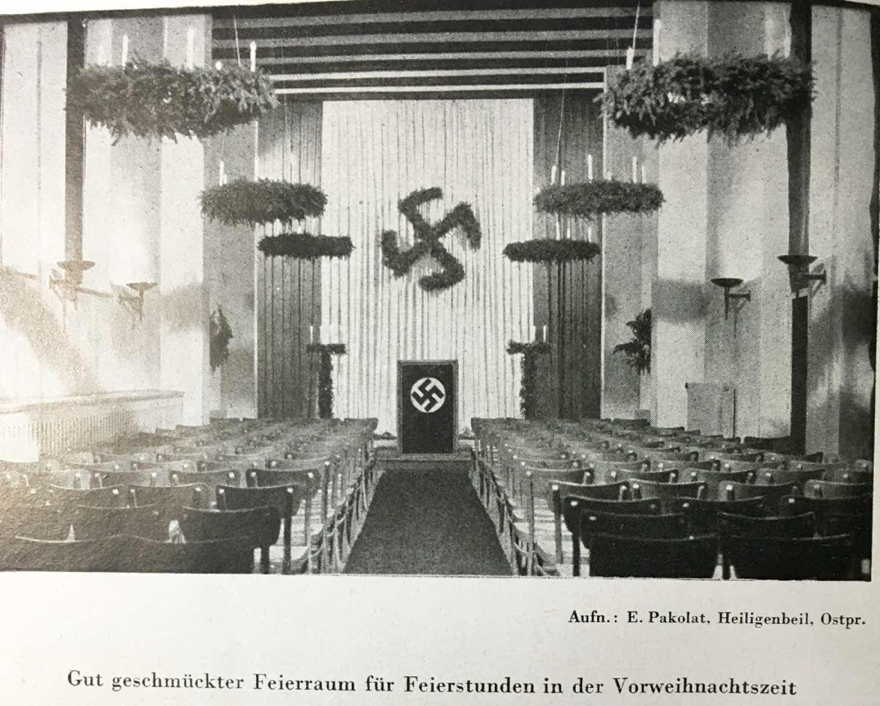 "A nicely decorated hall for the Advent season." Source: Die neue Gemeinschaft, October-November 1943.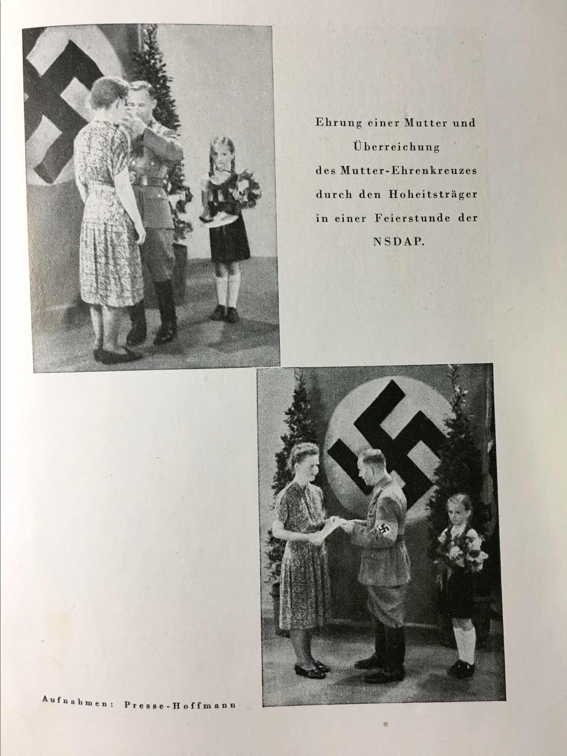 "A party leader honors a mother and awards the motherhood cross at an NSDAP ceremony." Source: Die neue Gemeinschaft, March 1944.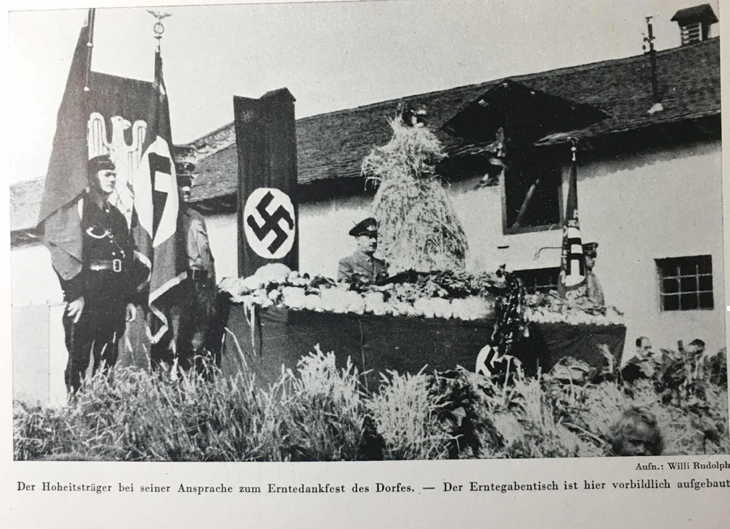 "A party leader speaks at a village Thanksgiving festival. The harvest table is exemplary." Source: Die neue Gemeinschaft, June-July 1944.
[Page copyright © 2016 by Randall Bytwerk. No unauthorized reproduction. My e-mail address is available on the FAQ page.]
---
Go to the 1933-1945 Page.
Go to the German Propaganda Home Page.